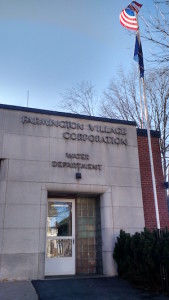 Mission Statement:
The Farmington Village Corporation – Water Department of Farmington, Maine is a quasi-municipal government entity incorporated in 1912 as successor to the Farmington Water Company, which began serving customers in 1892.  The Water Department serves over 1600 customers in portions of three Towns; Farmington, Wilton and Temple, Maine.
The Mission of the Farmington Village Corporation is to provide high quality safe, affordable water to the customers and sufficient quantity for fire protection.
The courteous staff of the Farmington Water Department are available Monday through Friday between 8:00 am to 4:00 pm in our Main Office, located at 137 High Street Farmington, Maine.
The staff of the FWD are here to assist you with your questions and to respond to any and all drinking water emergencies. The FWD employees are committed to providing you with the level of superior service you expect.
Our customer service currently includes billing information, information on becoming a customer, water rate schedules, credit card payments and any other questions or concerns that you may have.
Farmington Water Department Staff: